Art workshops for children, youth and adults
---
I invite everyone interested in experimenting with the colour, line and form to my art studio in Siedlec as well as for outdoor painting organized in the gardens.
You can learn about various graphic, painting and sculpture techniques.
The graphic techniques  using traditional graphic press are: linocut, dry needle, etching, gypsum, woodcut, monotype, collagraph.
Painting techniques: tempera, watercolor, oil, acrylic.
Sculpture techniques: sculpture in clay, bas-relief, castings, ceramics.
---
---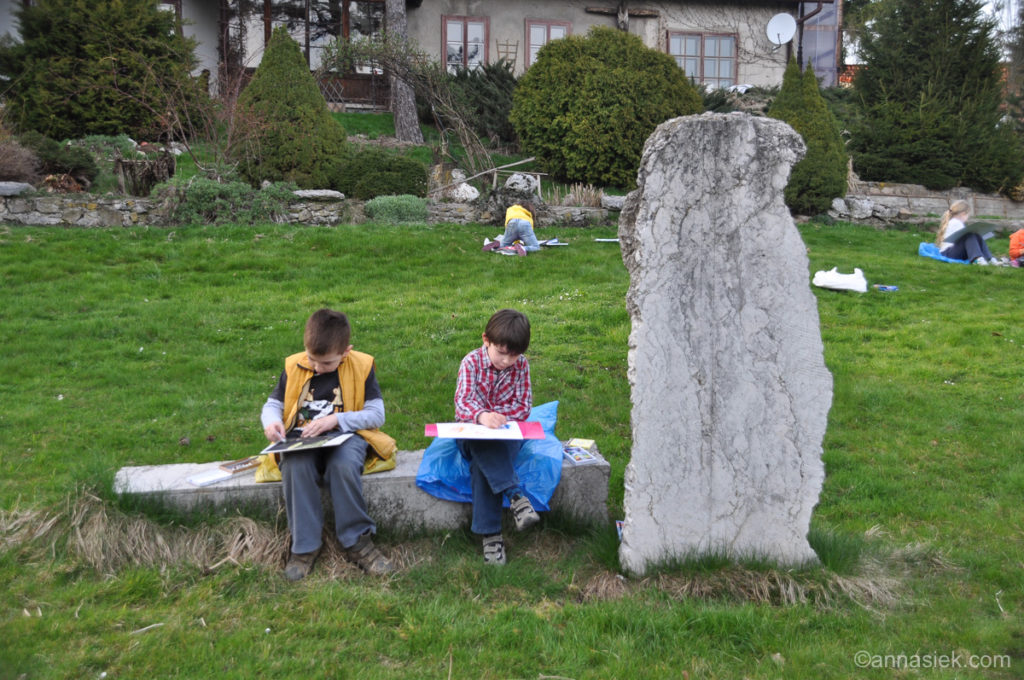 Tags:
Ceramics
,
drawing
,
drawing course
,
drowing plein air
,
Fine art graphics
,
fine art painting
,
mosaic
,
painting course
,
painting plein air
,
printmaking technics showcase
,
serigraphy
,
shaping the imagination
,
stained glass
,
Woodcutting